Laurence Hobgood: Tesseterra
With Tesseterra, Hobgood combines his love of jazz trio and composing for string quartet with uplifting arrangements of what he calls the "expanded songbook" - repertoire ranging from Cole Porter to Sting, Hoagy Carmichael to Paul McCartney, Chopin to Crosby Stills & Nash..  Tesseterra embodies the signature style of composing and arranging Hobgood has become known for: imaginatively innovative yet fun and thoroughly accessible to audiences. He's reunited with the celebrated New York-based string quartet ETHEL, and at the core lies the ebullient playing of his trio featuring Matt Schonig on drums and Matthew Clohesy on bass.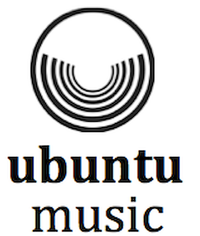 ​We are pleased to announce that Laurence has joined with the U.K.-based Ubuntu record label to release tesseterra.  (Ubuntu is a Nguni Bantu term meaning "humanity". It is often translated as "I am because we are.")  Ubuntu's founder, Martin Hummel and Laurence quickly discovered both a strong personal connection and an inspired shared vision for the future of this exciting project.  
---
Laurence Hobgood is available to collaborate with string ensembles in your community.
Contact us for more information.
Hobgood... has crafted deeply considered arrangements, no two alike, each providing multiple twists and turns… The caliber and finesse of his writing were instantly apparent... 
In all of this music, Hobgood merged accessibility and sophistication, intertwining jazz, pop and classical idioms. The packed house at the Green Mill embraced the endeavor, judging by the crescendo of ovations it received.
- Howard Reich, Chicago Tribune | Read full review
Piano virtuoso. - NEW YORK TIMES
Radiant. - JAZZ TIMES