21 SONGS
#1.  In My Own Time   #2. The Deep Down 
 #3.  Diego's Waltz   #4.  The Day I Woke Up 
#5.  The Walrus Said  #6. Long Way Home 
#7. Just How You Like It  #8.  Two Solitudes 
#9.  Never Gonna Go Away  #10. My Museum 
#11.  Out There Holding On  #12.  Precious Time 
#13. Home  #14.  Extraordinary Alien  #15. Saving Grace  #16.  First Morning  #17. Believe You Me 
 #18. Voices in My Head  #19 Bittersweet 
#20. Room for Two  #21. Prove me Wrong
Somewhere
An Evening of Elegance
 … of lush strings and gorgeous harmonies. 
It's  Peter Eldridge,  his sensuous, velvet tones and deep storytelling and Kenny Werner's divine arrangements. 
Somewhere. It's American elegance not heard or seen 
since Fred Astaire donned a top hat!…  Classic, soulful ballads and stories, including songs by Peter Eldridge,
Kenny Werner,  Ivan Lins,  Leonard Bernstein and others.
A few words from Peter ...I  have been working on an album of beautiful ballads set for voice and full string orchestra – titled "Somewhere" – with arrangements by the inimitable Kenny Werner  (this is a project  Kenny and I have been talking about doing for about a decade) . Kenny has truly  outdone himself orchestrating these songs (his string writing is just incredible). Some tunes by me, some by Kenny, and a few well-known classics. 
There's just no category for what Peter does.    
It's simply exquisite, timeless work.  Jonatha Brooke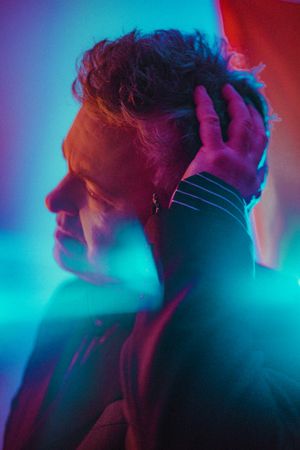 Somewhere: Repertoire
YOU DON'T KNOW ME 
Music & lyrics - Cindy Walker & Eddy Arnold 
I'M SO GLAD YOU'RE MINE 
Music – Kenny Werner     Lyrics – Donnie Demers 
THAT WHICH CAN'T BE EXPLAINED 
Music & Lyrics – Peter Eldridge 
AUTUMN IN THREE 
Music – Kenny Werner    Lyrics – Peter Eldridge 
MINDS OF THEIR OWN 
Music – Ivan Lins    Lyrics – Peter Eldridge 
LESS THAN LOVERS   
Music – Peter Eldridge   Lyrics – Douglas Worth &  Eldridge