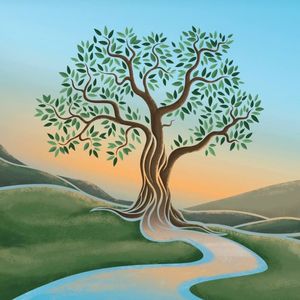 Vocal Awareness & Discovery
A residential workshop with Peter Eldridge
Sept. 28 - Oct. 3, 2022  |  Perugia
Vocalist, pianist, composer, arranger and mentor to many, Peter Eldridge brings his well-traveled strengths and sensibilities to Perugia for a beautiful, safe, intimate vocal retreat for singers and arrangers --a time of musical discovery and deeper vocal awareness.
Classes in song interpretation and reinvention, song writing, the art of the performing duo (each participant and Peter accompanying/singing), as well as time spent on improving vocal technique, and listening sessions. During this intensive, Peter will work with each vocalist on a special arrangement to be performed in a closing Duos concert (songwriters welcome and encouraged!).
It will be a time of open-heartedness and expression.  petereldridge.com
...Remarkable poetry, beauty, charm and depth to spare. 
                                                              JazzIz Magazine
LEARN MORE ABOUT OUR WORKSHOP LOCATION, LODGING and FABULOUS FOOD  IN PERUGIA
ALL SINGERS MUST BE VACCINATED

As a singer, Eldridge possesses an incredible instrument; I've admired the quality of his voice since the early days of the vocal quartet he co-founded, New York Voices. Here, he offers a master class in shading each vowel just so, and yet it sounds completely effortless.  NPR - Songs We Love
This Workshop was amazing, awesome, heart touching, … take any word for being deeply touched and for me it fits. 
Main reason is, that Peter Eldridge is a wonderful piano-player, a wonderful singer, a wonderful composer and arranger and also a wonderful teacher. If you work with him, you notice a very deep abandon to your own way of going around with music.  He is so sensitive to notice your wishes, skill sets, your favorites and your brakes and your barriers to develop.  He has a perfect mix of being facing and preparing for his pupils and at the same time being decisive and clear.  
I deeply know, what I'm writing about, because I've been a teacher for about 40 years.  
To work with Peter means such a big benefit for singers, composers and arrangers. I enjoyed so much the work with him. I learned a lot and I returned with lots of positive inspirations! ~ Martin Gehrigk 2019
It was a marvelous weekend, with interesting people, warm welcomes and very inspiring musical exchanges. The accommodations and food were incredible.  Peter was so generous, insightful and good spirited that he was able to bring out the music within us. It was truly a magnificent experience.   I would surely do it again!   - Kiko Pereira 
It was a fabulous experience. The food, Flavia and her family who were SPECTACULAR hosts —let's do it all again.   
-Staci Griesbach 
Thank you, Peter for these four wonderful, intense days full of music, inspiration, stories, talking, laughing and meeting new friends ... Such a gift to travel to beautiful places like Agriturismo Il Corniolo near Perugia and to have the best host Flavia Chiacchella, to meet and hear the unique voices that are still sounding in my ears, and to connect to you, lovely people! And to eat the best food you can imagine! Hope to meet you all again !
 -Britta Rex 
Tuition
$2000.00 USD  includes all meals, lodging, and all workshop sessions.
Ground transportation to and from Perugia included.
This fee is based on double occupancy.  Deposit or full payment due at the time of registration. If you plan to pay a deposit- the full payment is due no later than 2 months before the start of the workshop..