PREPARING TO RECORD: FOR SINGERS AND INSTRUMENTALISTS
May 2 - 6, 2019 | Perugia
for vocalists or instrumentalists who arrange for singers
"Oh my God! I'm so glad to see someone like Laurence doing this!" - Mark Wilder, 4-Time Grammy®-winning Senior Engineer at Sony Music
This intensive workshop will offer detailed guidance and insight derived from Laurence's long experience in record making. Especially tailored for singers, or instrumentalists who work with singers, the sessions will focus on defining and successfully navigating the various components of a cogent, efficient "game plan" in preparation for going into the studio — from finding/choosing a broad theme to arranging/songwriting specifics to the crucial importance of rehearsal. 
Each day will start with participatory, instructive group exercises that will both energize and inform. 
We'll also cover many facets of the studio process itself, including: 
Hours in the studio and schedule efficiency on a "jazz budget" 
Tracking order/sequence 
Working with an engineer/understanding the technological capabilities of ProTools (recording software) and how they influence time priorities 
Singer's "procedural" — how and when to best capture your final tracks 
Throughout there will be mindful focus on how core musical knowledge informs all of the above — with an emphasis on filling in some of the gaps in understanding that can cause us to miss key points as we plan a project.
The 'big picture' principles of Laurence's teaching will be present - essentially that relaxed mindfulness is the key. It feeds the greatest secret Laurence has come to believe regarding musical evolution: the way our egos want to learn music is not the way our brains want to learn music. We can learn to re-calibrate our source of gratification from a quick-fix approach — instant gratification, little evolution or improvement — to a deeper, more contemplative way of working that leads to steadier and more marked growth. The result is real, lasting gratification that translates in performance.
Laurence Hobgood: sample collection: producing/arranging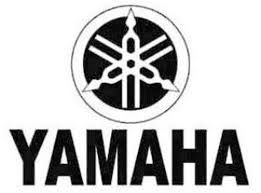 Laurence Hobgood left a permanent imprint on Brisbane singers and instrumentalists at the workshop he conducted at Doo-Bop... It will continue to guide us through the internal dialogue we need to help determine what drives us as creative practitioners.   
INGRID JAMES - jazz singer/educator, Brisbane 
Laurence is the type of musician that when you hear him you not only marvel at his incredible storytelling abilities through his improvisation, nor are you just amazed by his brilliant arrangements and incredible musical choices but you are also inspired to be better at your own craft. He makes you fall in love with music over & over again.  
ALICIA OLATUJA - jazz vocalist
A huge fan of Laurence Hobgood's compositions and arrangements, I was thrilled when he agreed to write an arrangement on Shoo Rye for my recording project, 'Southern Comfort'. He played and talked through a couple of initial ideas he had and was very open to any input I might have had. The end result was a thrilling and impressive composition which evokes images of the beautiful Appalachian landscapes. Hobgood's arrangement elicits thunderous applause at every concert. 
REGINA CARTER- jazz violinist, MACARTHUR FELLOW
Laurence Hobgood, pretty much the king of modern Songbook interpretation.  
 JAZZIZ MAGAZINE   
Perpetual inventiveness. 
 HOWARD REICH, CHICAGO TRIBUNE 
Workshop Description
This intensive workshop is specifically designed for vocalists and instrumentalists who work with singers who want to prepare for a recording . Sessions include:
Music Theory: -Filling in the gaps
Recording: How a jazz vocal record gets made
The Art Of Arranging: What, Why and How
 Rhythm: The Secret Ingredient
Singers are asked to bring two charts 
Workshop Schedule 
May 2:  Arrival: & welcome dinner 
May 3-4-5-: Workshop sessions
(at least 6 hours each day for 3 days) 
May 6: Departure after breakfast 
Tuition 
$1100 includes food, lodging and all sessions. 
Fee based on double occupancy; there is a $200 surcharge for private rooms, available first come first served 
Please fill out the form below and submit your payment to reserve your place - thank you!